A place where young and old can come to read, study and be entertained, such is the objective of the Baybayin Library. More than a library, the mission of the organization is to offer a space that the inhabitants of Siargao can appropriate, where they can develop their knowledge and their imagination, where they can create and escape around books, art, games and sharing.
PREMISES DESIGNED FOR THE PROJECT
The building that houses the library has been entirely designed and optimized for the project. Built and financed by the founders of the Baybayin Library, it is made available to the organization free of charge. The only condition is that the project is exclusively dedicated to serve the local community life of the island and has no commercial interest.
The library of about 60 m2 is built on two floors. The first floor is composed of a large main room used as a reception area and equipped for the youngest. It also has a kitchen, toilets and an independent office at the disposal of the NGO Siargao Masaya. The second floor is reserved for students and readers looking for a quiet place. Its large surface area makes it an ideal space for conferences, workshops or video screenings.
The small garden completes the complex. Our team offers snacks for children and outdoor activities.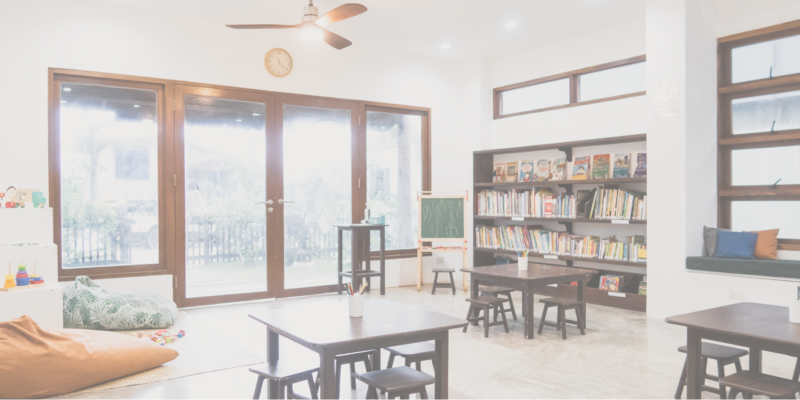 BOOKS, TOYS, GAMES AND COMPUTERS
More than 3,000 books in English and Tagalog are available to visitors. Fiction, non-fiction, comic books, manga, magazines or textbooks; whatever the age, there is something for everyone. Most of the books can be borrowed by Baybayin Library members. It's free, all you need to do is register!
Board games are also available for young and older children who want to share a relaxing moment. For the youngest, a dedicated area has been set up with toys, mats and beanbags. Emerging artists can explore their creativity with drawing materials available on the first floor.
Finally, students can borrow computers to do research or work (only on site). They can also request printing and photocopying services. These services are offered free of charge but exclusively to students, as the association does not wish to compete with the Internet Cafe of General Luna which already offers these services.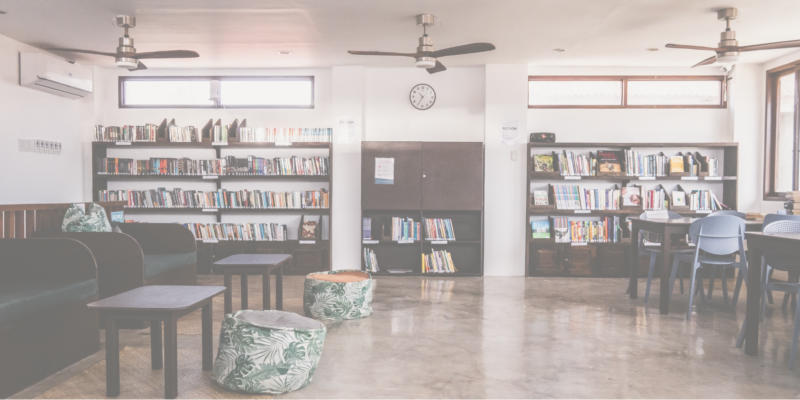 PREMISES MADE AVAILABLE TO OTHER NGO
While the Baybayin Library is fortunate to have a dedicated building, this is not the case for most organizations. Two days a week, the library's premises are made available to them to organize events or free activities for the local community.